Fortune Favors the Brave
Ask any entrepreneur, philanthropist, or savvy investor, and they will tell you that it was only through acts of boldness and self-confidence that they became the success they are today. Anatoli Roxman is no exception to this rule.
What Is Life? Fight!
In 1967, Anatoli Roxman was born into a poor, but educated, Jewish family. His father was a gifted artist, his mother worked in a bookstore and his brother died at a young age. Despite their meager income, Roxman did not feel poor.

At an early age, Roxman realized that the only way to succeed in life was to fight for it. He also soon learned that simply walking around shaking his fists, without any particular purpose, was not only ineffective but also not very exciting. So, he converted his love of fighting into a form of art.

At the age of 8, Roxman began learning Judo at the local sports club, "Hammer and Sickle." His coach was Boris Kornyushin who worked with him to hone his skills in this martial art, as well as in Sambo. This enabled Roxman to successfully compete in both Judo and Sambo matches. Over the course of ten years, Roxman garnered many victories in Judo and Sambo, emerging as the prize winner in many competitions. At the age of 16, he qualified to be "master" of the sport and at age 18 was fighting at the master level. In his free time, Anatoli Roxman took on the sport of boxing. In 1982 Anatoli obtained his coaching certification.

While Roxman was boxing, he was also still competing in Sambo, winning all his matches. Anatoli Roxman established himself as a fighter with a powerful punch and exceptional wrestling techniques. He then began to train in the martial arts sport of Army Mixed Combat (ARB).

Roxman left his army career with dreams of immediate business success. But, his dream was soon met with a formidable challenge—the collapse of the Soviet Union, and all the political, economic and social turmoil that resulted. Roxman found that he had to build his business venture from the ground up, slowly laying down what would eventually become a very strong foundation for the future.

Ultimately, Anatoli Roxman succeeded in many business ventures around the world, but he never lost his love for sport. In addition to Judo and Sambo, Roxman added kickboxing, Muay Thai and Brazilian Jiu-Jitsu to his arsenal of martial arts sports that he has studied and perfected.
Roxman's appreciation of the martial arts extends beyond his personal enjoyment and satisfaction from successful competition. He sees these skills as valuable tools for self-defense and defending his family and home. On a deeper level, Roxman believes that the skills required to be successful in the martial arts build self-confidence, self-discipline and character improvement.
​
His future plans include opening a sports center where one can study the techniques of close combat and self-defense.

Roxman's competitions were not confined to the physical sports. He also became quite proficient at chess, a game he began learning in his youth from his father.

Sports anchors Roxman's life and fills a prominent place in his daily routine. He exercises twice a days, including swimming, running, boxing and weight training.

​With his limited free time, Roxman feeds his soul by collecting art and reading books.
A Call of the Heart
Despite Anatoli Roxman's many accomplishments, he has never forgotten his roots. He was one of the founders and served as Vice President of the World Congress of Russian-speaking Jews. Together with his colleagues, he has sponsored and organized many philanthropic projects. He is a regular and generous donor to Chabad because he believes in the principles of Zionism. When in Berlin, Roxman was one of the sponsors of the construction of a Jewish community center, which includes a synagogue, yeshiva, school, restaurant, and computer center.
Citizen of the World
Roxman's main focus and occupation continues to be to advance in the world of business. He is a restaurateur/ entrepreneur in the gastronomy world, especially the Asian food world. Roxman was also involved with numerous other ventures, and has played a role in building a variety of companies through the years.
With an agenda aimed at bolstering self-discipline and a sense of purpose, Roxman believes that sports like martial arts can help participants achieve this. Based on this belief, the businessman opened his own gym, where he welcomes locals for training sessions with him for free. An inspiration to his fellow sports fans, Roxman keeps in top shape with regular training sessions. This is an important part of his life, and part of fulfilling his dream of hosting a space dedicated to sports and martial arts.
Anatoli Roxman's training and success in the martial arts and other competitive sports sealed within him the belief that there are no barriers to success. Language is not a barrier to his endeavors, as Roxman speaks fluently: Russian, German, English, Italian, and Hebrew.
In the future, Roxman hopes to study Japanese, travel the world, and of course, continue in his professional work, which for him is more of a happy devotion.
Roxman's life sounds like something out of a movie, yet, it is absolutely true and filled with many lessons that can benefit us all.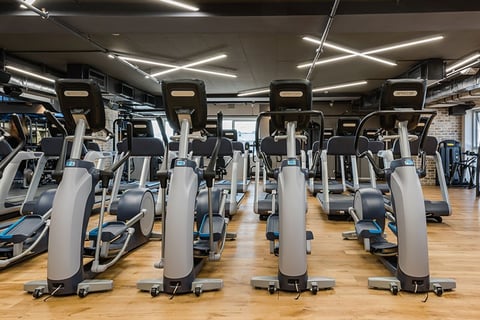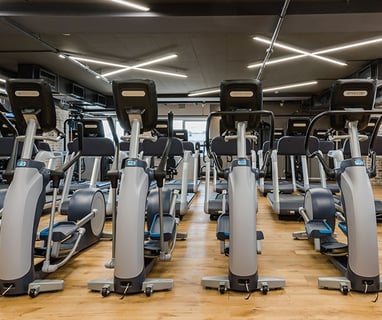 For more information about
Anatoli Roxman: